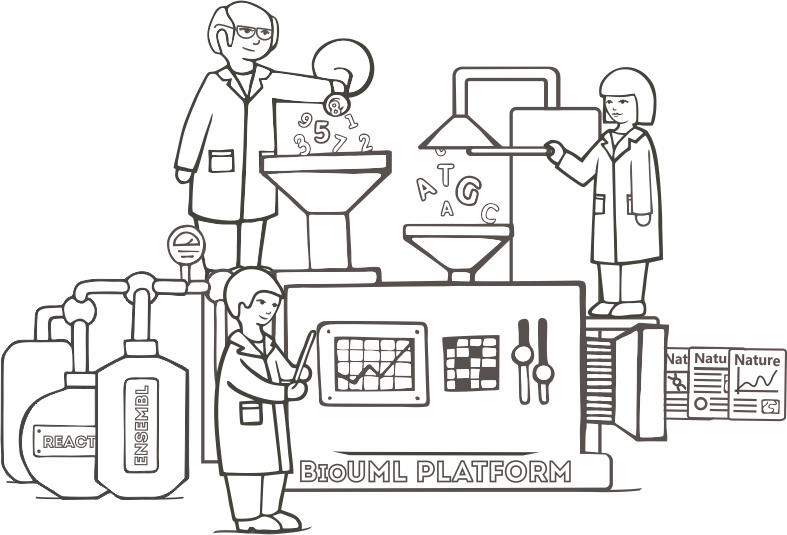 BioUML - an integrated environment
for systems biology and collaborative analysis of biomedical data
Registration at Biostore
BioStore is the central authentication and authorization server for all BioUML-related products. After registration you can create projects to upload your data to anlyse it and share with other users.
More details >>
.
Forum
is used for announcements, questions and discussions related with BioUML developemtn as well as for users technical support.
Quick start quide
describes your first steps to start with BioUML platform.
Download
BioUML workbench is a standalone version of BioUML platform that can be installed on a user computer. It is mainly designed for modelling and do not include Galaxy.
How to cite
Fedor Kolpakov, Ilya Akberdin, Ilya Kiselev, Semyon Kolmykov, Yury Kondrakhin, Mikhail Kulyashov, Elena Kutumova, Sergey Pintus, Anna Ryabova, Ruslan Sharipov, Ivan Yevshin, Sergey Zhatchenko, Alexander Kel.
BioUML - towards a universal research platform.
Nucleic Acids Research
, gkac286, 10 May 2022
https://doi.org/10.1093/nar/gkac286